Our Class Crosses
This year all our classes have chosen a cross from another culture to represent their class. They have thought very carefully about which cross they would like to have. Here are the crosses each class chose.
Nursery - Egyptian Cross
"It's a rainbow, all the colours together. We are fantastic when we are together" - Joshua, Nursery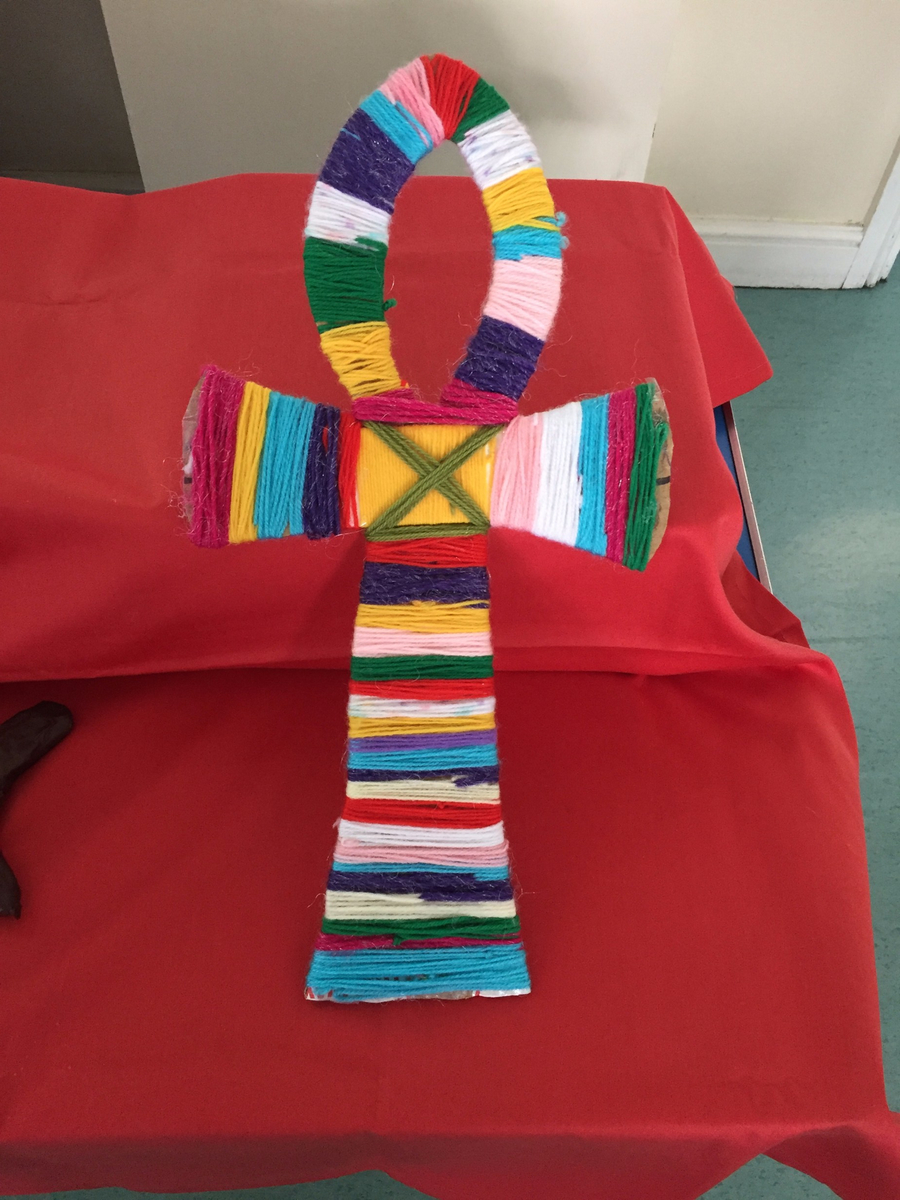 Reception - Holding Cross
"Holding cross you hold it in your hand for saying prayers." - Leo, Reception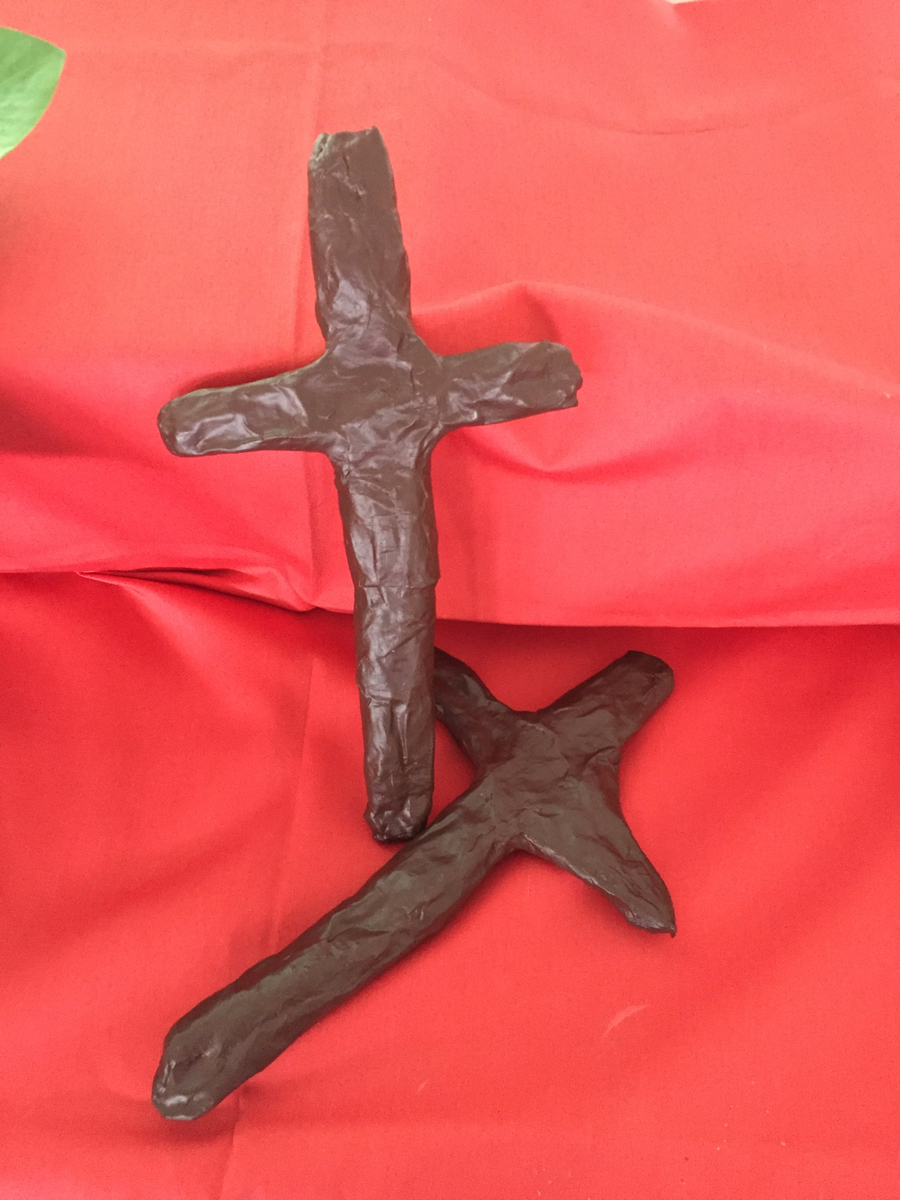 1SS - Bangladeshi Cross
"Bangladeshi crosses are made using the leaves of the bamboo tree. About 40 crosses can be made from one leaf. Our version of the cross was made using banana leaves . The crosses are usually stitched with colourful thread." - Year 1 children.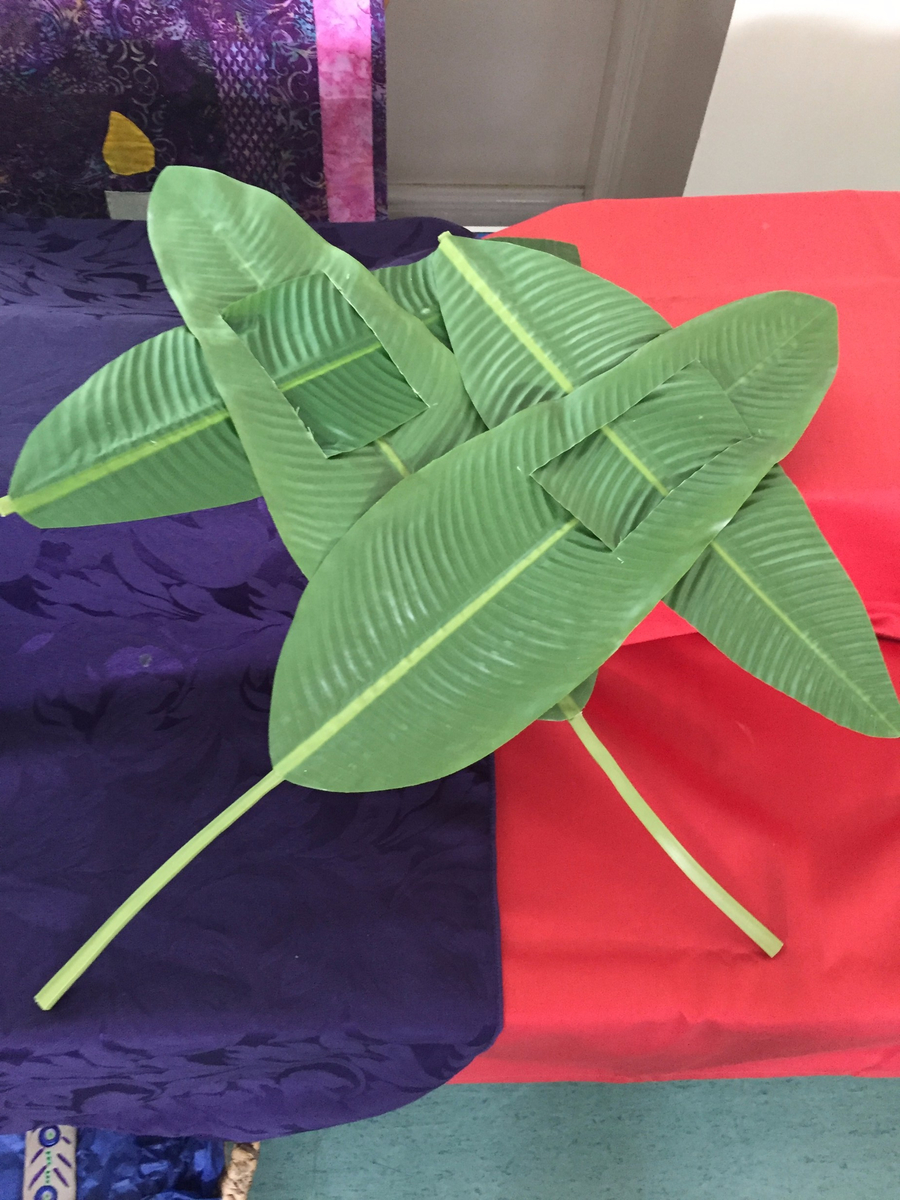 2RC - Australian Cross
"We made aboriginal crosses out of clay. The crosses are decorated with pattern. We chose bright colours. In Australia the patterns would be decorated with natural colours from the earth and plants. We designed our own patterns and made a cross to take home too. The crosses are so colourful." - Year 2 children.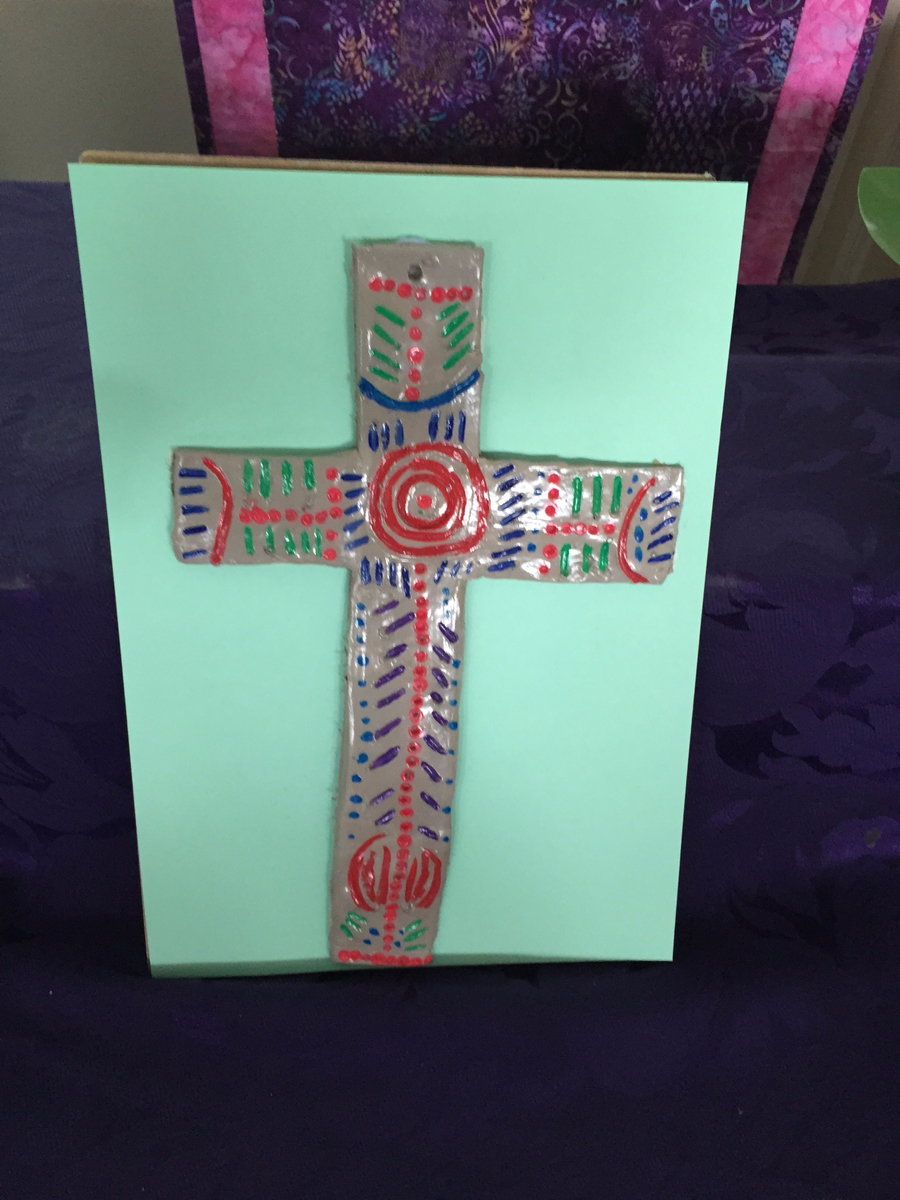 3JK - Roman Cross
"We chose to make a Roman cross. The cross is very simple. People would write secret messages on the crosses. We wrote 'Our Father' in Latin on ours. Then we wrote 'Our Father' prayers and put one on each cross" - Alicia, Y3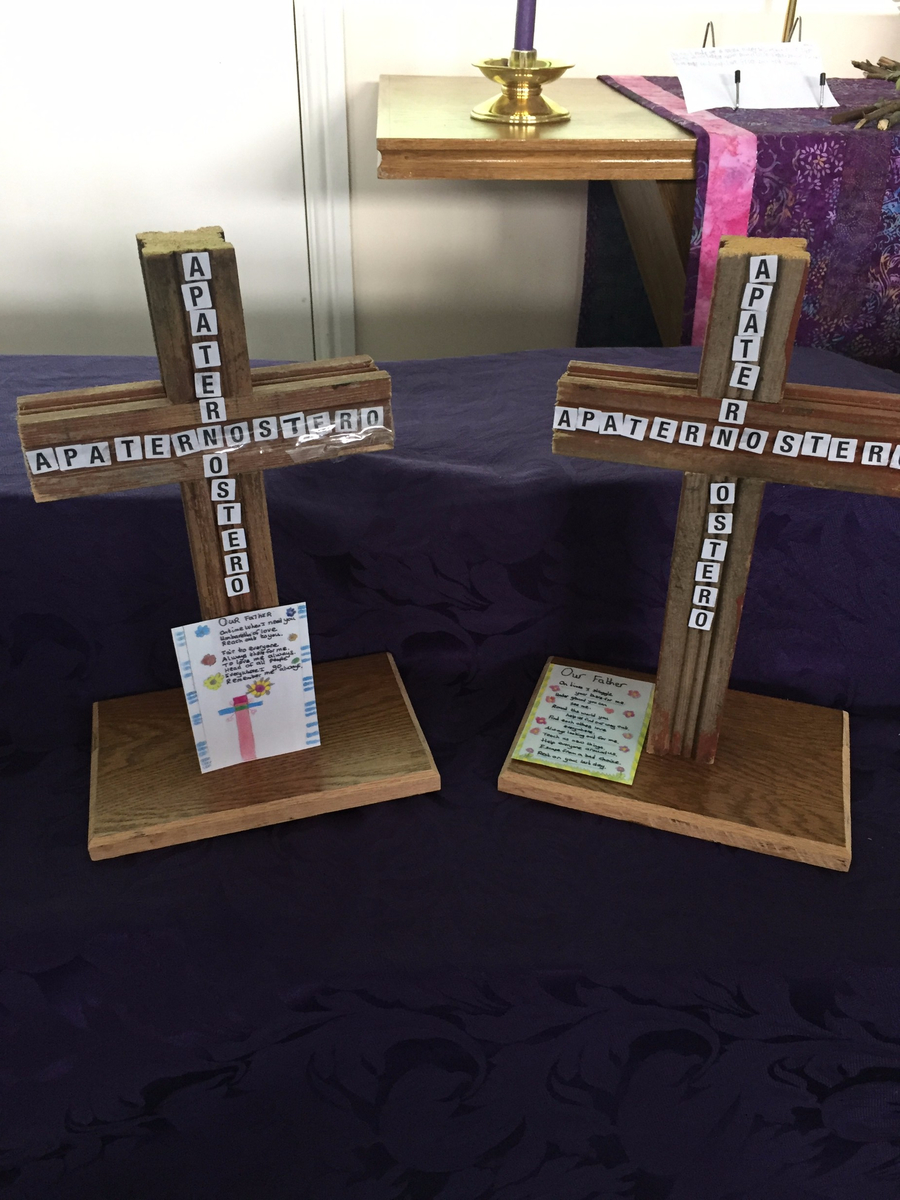 4EQT - Peruvian Cross
"We chose a Peruvian cross because we are studying the rainforest and the Amazon rainforest in South America stretches into Peru. Local people make tapestries out of alpaca or llama wool. We made our Peruvian cross from thin strips of card and used golden card for the cross, showing its importance to us. Miss made one out of fabric." -Finlay, Y4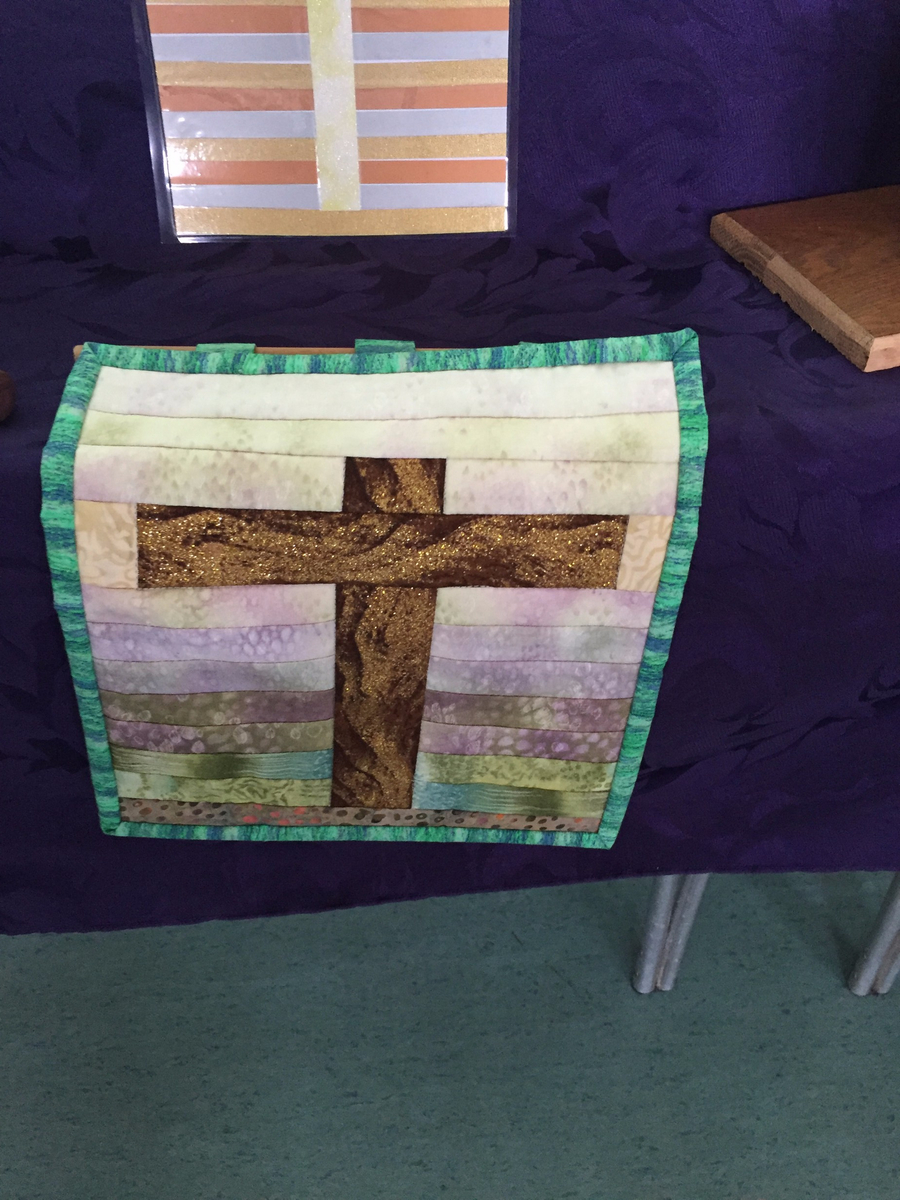 5RS - Mid-African Cross
"In the African countries of Rwanda and Burundi, if you were from certain ethnic groups you were in danger of being killed or becoming a refugee. The people are still trying to rebuild their relationship. The Mid-African cross represents equality, friendship and reconciliation." - Afsana, 5RS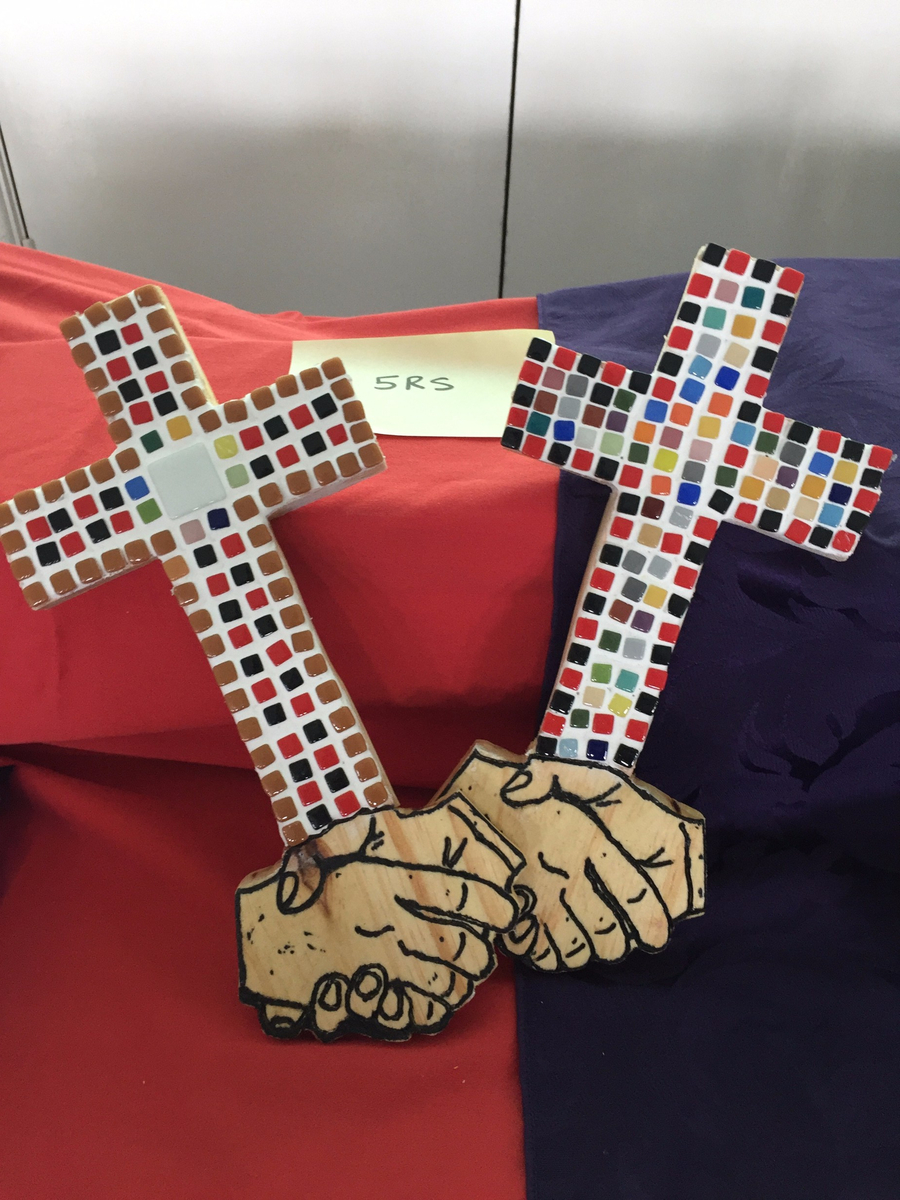 5BP - Georgian Cross
"Our cross is the Georgian Cross and is a woodland cross as it is made out of twigs. The arms are slanted down as this symbolises that we are not as important as Jesus. It also has a piece of rope wrapped around it to remind us that we were once slaves. The Georgian cross is also known as the St Nino's cross or the Grapevine cross. We thought it looked like Stickman!" - Evie, Y5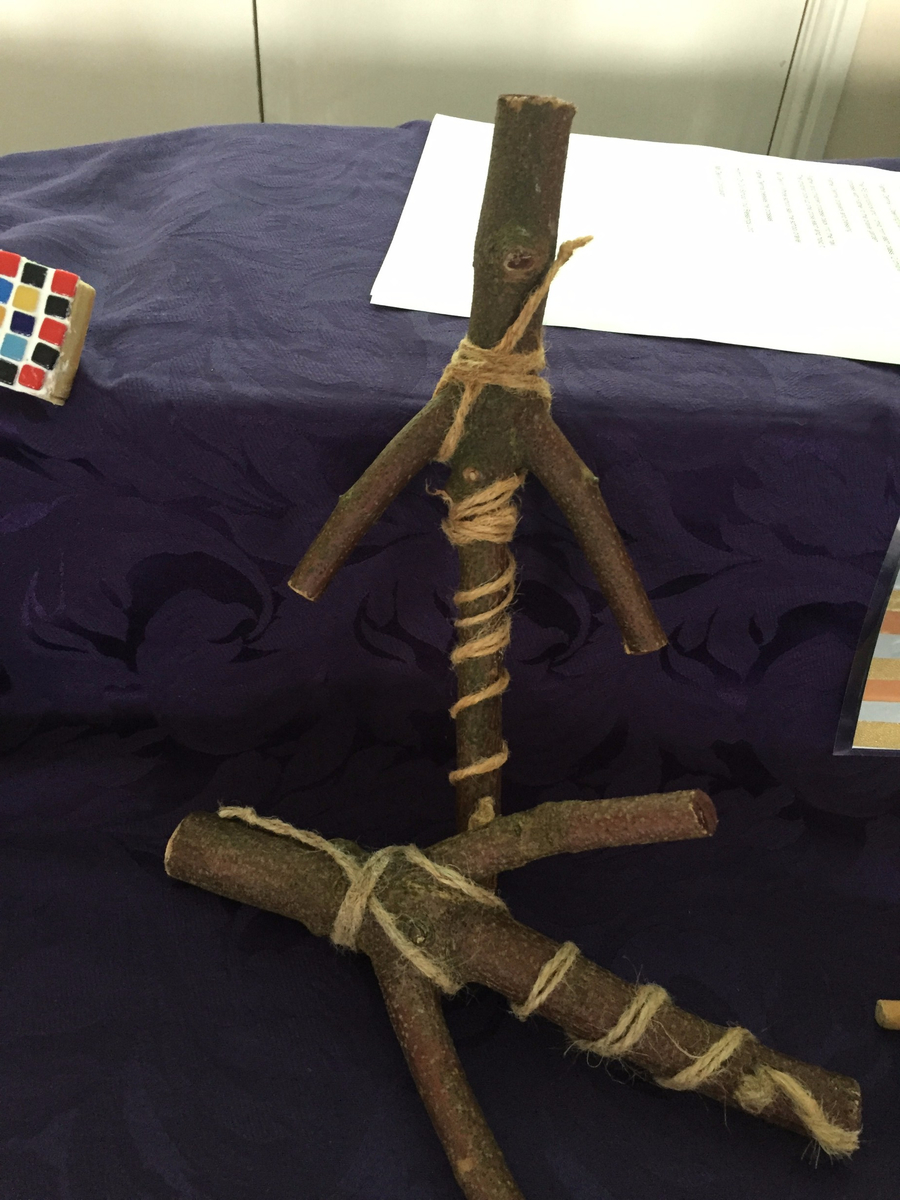 6EF - St Andrew's Cross
"St Andrew's cross is also called a saltire . St Andrew told his executioners to alter the shape of the cross to an 'X' shape as he was not worthy to be crucified on the same style cross as Jesus. The cross we made is simple but effective." - Maisie, 6EF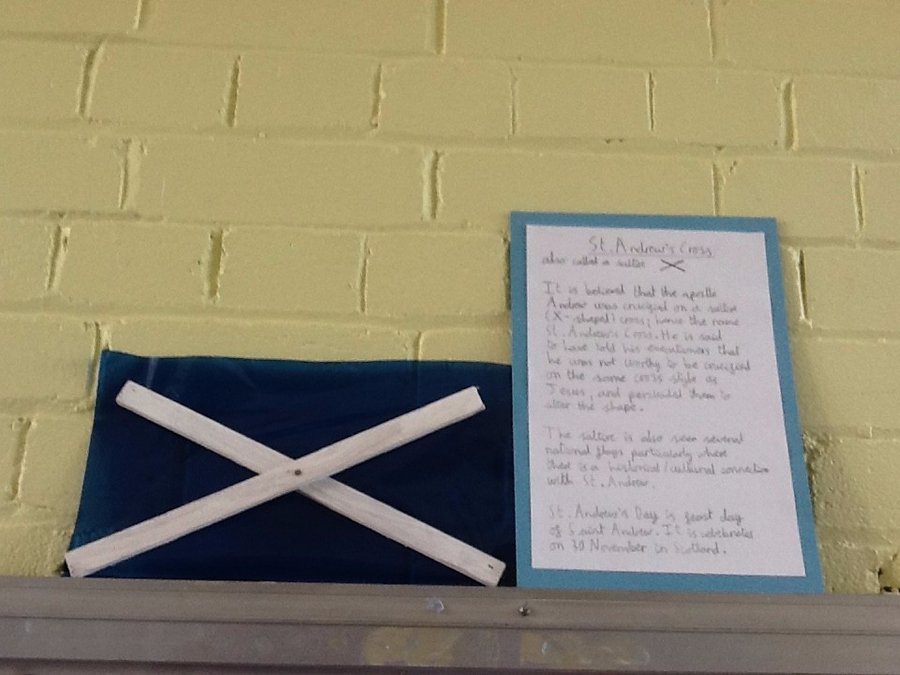 6AS - Celtic Cross
"Celtic crosses are beautifully designed crosses which are found all over Ireland. They feature many different patterns, such as spirals, interlaced ribbons and knots. They were originally made out of stone. We used wood and decorated them with string and paint. The circle around the cross symbolises eternity or eternal life." - Latoyah, 6AS