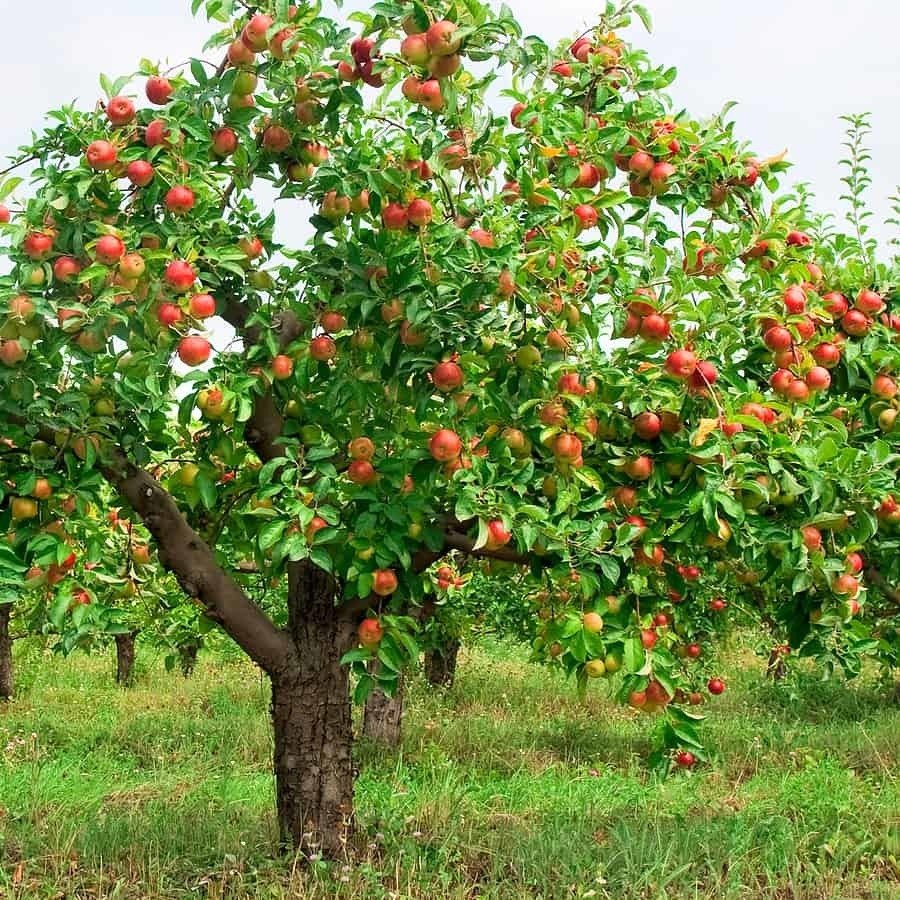 Things to know about Apple Class!
Miss Ratcliffe - Class teacher
Mrs Potter - Teaching Assistant
Mrs Lee - Lunchtime Supervisor
Mrs Wilson- PPA cover (Wednesday PM)
Our PE day is on a Thursday. The children will need plain black jogging bottoms or shorts, a white t-shirt and jumper and they will also need pumps.
Outdoor Learning is also on a Thursday and children will need wellington boots during the Winter months.

Please read with your child as regularly as possible. The more practice the more confident and fluent your child will become.

Books will be changed every Tuesday and Friday, please sign your child's reading book when you have read with them.

If you would like your child to have a school water bottle, they are 40p each.
If you do have any questions then please get in touch. My email address is charlotte.ratcliffe@sjk.bcwcat.co.uk alternatively I am around most days both before and after school.
Our class Saint is St George and our Virtue is Gentleness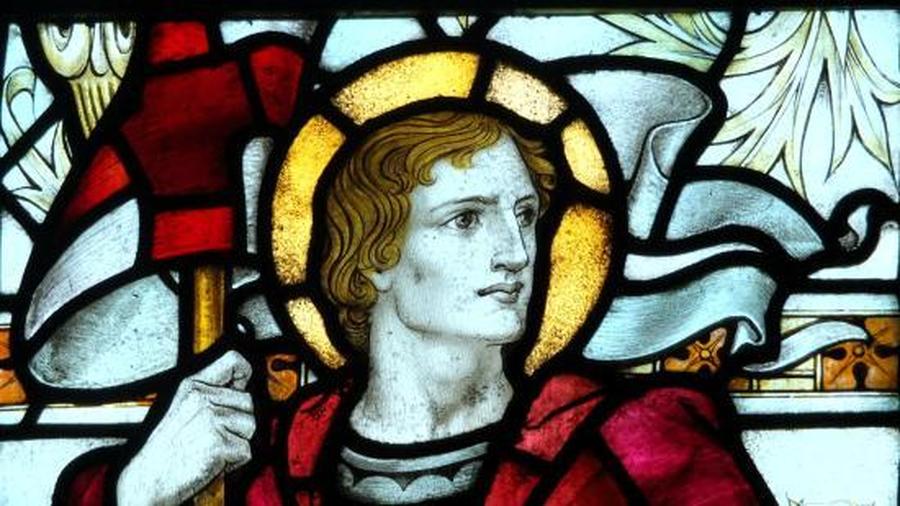 In Apple class we desire for our children to feel safe, happy and confident in all that they do. We aim to bring an engaging and creative curriculum with a broad range of learning opportunities and challenges, to encourage them to have a positive attitude towards their learning. We want all children in Apple to enjoy school and to want to become the best that they can be and reach their full potential. We want the children to be inspired to become independent and co-operative learners with skills that they can continue to develop into the future. Every day is an opportunity to learn and develop at St Joseph's as we try to be the best that we can be. Not only do we believe in ourselves in Apple Class , we also believe in others, help one another, show love and encourage each other every day as we are all a part of the Apple Class family!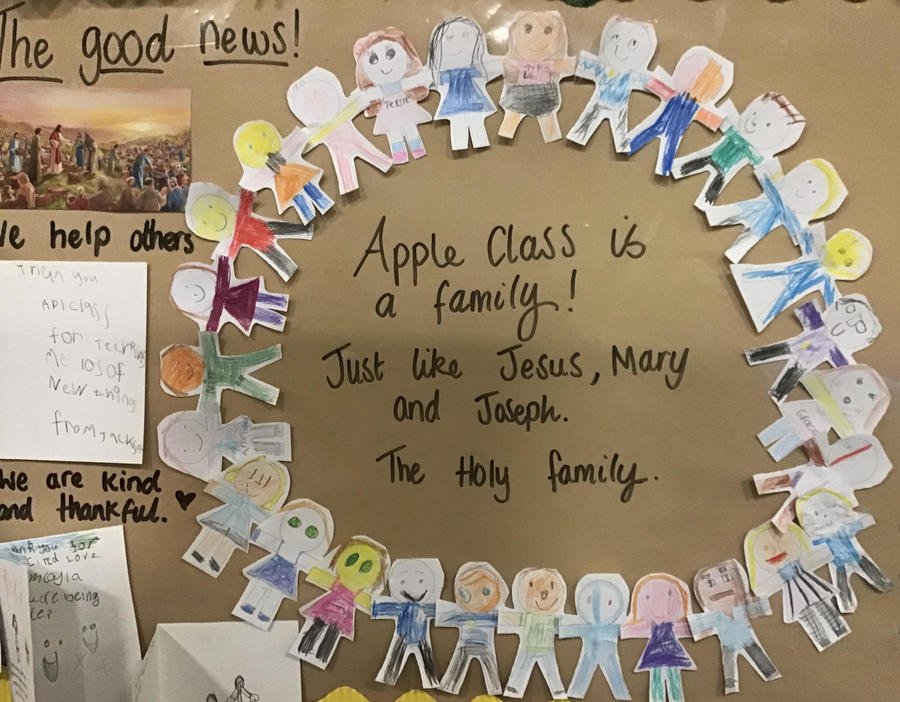 The Curriculum in Apple Class not only introduces new learning opportunities for the children but also builds on the knowledge, skills and attitudes taught in previous years to ensure that we are continually progressing in each area. We also want the children to grow in confidence both academically and socially throughout the year and through our creative curriculum, we ensure that the children learn a range of topics and grow their skills through those topics.
This school year we will be focusing on the following topics;
Once Upon a Time
Bright Lights, Big City!
Down Under!
People Who Help Us
Beeutiful World
Dinosaur Discovery
These exciting topics create a full coverage of the National Curriculum, as well as providing learning opportunities that will capture the creativity and imagination of our children. It is through these topics we endeavour to Believe in God, ourselves and others.
The Children in Apple LOVE their topics, not only do they enjoy their lessons in school they often work on projects at home, making models, writing stories or facts and generally extending their learning beyond the classroom through our Take-away homework. It is so lovely to see children that are so enthralled with that they are learning.
Throughout the year we also plan lots of exciting trips and learning opportunities which tie in with our topics to extend and engage the children in their learning and ensure they have the #bestdaysoftheirlives, as a result inspiring writing, enthusiasm and a love for learning!